top: thrifted, shorts: f21, socks: urban outfitters, shoes: kohls (elle), belt: f21
Awkward & Awesome
||
Thursday
:: Filling up ice trays with water and transporting them to the freezer. I inevitably drip water all over the floor on which I step and it drips down my sleeves. Undesirable sensations.
:: Losing 2 fantasy football games in a row. Boo. I don't take well to losses. Not that I know a livin stink about fantasy football. I hired the hubby as my team manager. May have to consider cutting his salary a bit.
:: Dropping my red nail polish on the ground, at which point it smashed to smitherines and left puddles of gloopy polish all over our bathroom floor and I had zero time to clean it up because I was already a bit late to something. And later that evening company comes over and has to witness the tragic display.
:: Cravings during our Healthy Shmealthy Detox (week1=veggies+fruits+nuts/eggs, week2=add chicken, week3=add red meat). We are just wrapping up Day 3 and I am not such a big fan of them right now. Never before have I drooled over a young child's Saltine smothered with peanut butter and topped with raisins. Oh the things an oppressive diet will do to you.
:: Patrick surprised me with just-because flowers on Monday. Such a thoughtful gentleman of a hubby I have.
:: The nice couple who walked with me late at night from sketchville, where I parked my car, to the graves hotel downtown for the Envision fashion show.
:: Outdoor weddings on lakes. We attended one such wedding this last weekend. So lovely!
:: The autumnal candle we just picked up from Homegoods. Waft, little baby, waft your magical smell.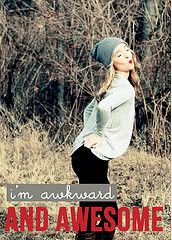 ^Inspired by Sydney of The Daybook^